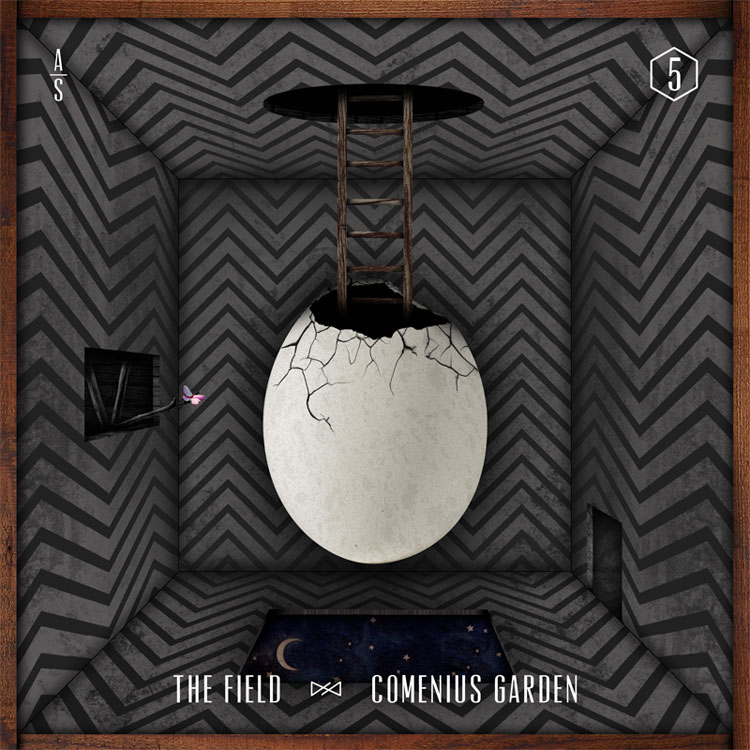 As part of the annual Adult Swim Singles Program, in which the late-night television block brings us one previously unreleased single from a selection of various indie artists per week, minimal techno maestro Axel Willner, known most popularly as The Field, has released a new song. Titled "Comenius Garden," the track is available to stream below and download by heading over to the
Adult Swim website
.
Those familiar with The Field's music may know by now that he has a formula. The producer's distinctive sound is generally built from manipulated samples, subtle progression, and the steady kick of four-to-the-floor grooves. Despite my attraction to exploration beyond established ideas, I find it difficult to be bothered by Willner's devotion to his methods. His talent in choosing and molding samples is strong enough to lend each of his songs its own personality, and the repetition which defines them feels hypnotic rather than stale.
Although "Comenius Garden" doesn't add an entirely fresh angle to The Field's sound, it triumphs nonetheless. Kicking off the track and serving as its primary building block is an atmospheric sample that wouldn't feel out of place on last year's
Looping State of Mind
; it rests mostly in the mid-range, though a high-pitched melody rides the top for a slightly catchy effect. The chords that are introduced just after the three-minute mark bring forth a welcomed change, but without sacrificing the trance-inducing nature of the song. It takes a special kind of skill to pack enough substance for an engaging listen yet maintain a sense of captivating minimalism, a kind of skill that The Field undoubtedly has.